About this Product
Celebrate womanhood!
This beaded bracelet is made of 28 beads. One is a metal bead to mark day 1 of your cycle. A movable beaded charm on a lobster clasp helps you count the days.
** Support women everywhere: For every bracelet purchased, a 2nd bracelet will be donated to a Title 1 school nurse to give to a student for free. **
This bracelet is made from blue violet glass, dark purple agate, and white howlite beads.
This bracelet is about 7.75 inches in circumference. The cord is elastic so it slips on easily. This bracelet is recommended for girls and women with average wrists. Check here for more size and style options: https://wondertalesstudio.com/...
Why plug more personal information into a fitness tracker or app? Buy this beautiful bracelet to help you or your daughter keep track of what time of the month it is without your phone reporting back to big tech.
Did your daughter just start or you think she might soon? Ready to welcome your niece to the sisterhood? This bracelet is the perfect way to commemorate the beginning of her journey and to celebrate being a woman.
Buy today!
Arlington, TX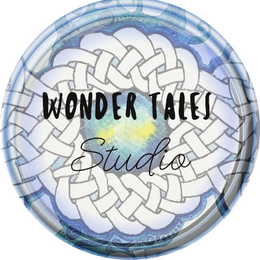 Meet the Maker
I'm an artist in Texas. I love to paint, draw, and create jewelry that helps you tell your story.
Shop Policies
Shipping: most items are ready to ship and will be mailed within 1 to 2 business days after purchase.
Returns: I accept returns for non-custom, non-digital items up to 30 days after purchase. Buyer pays return shipping. Refunds are processed after the item is returned in new condition.
Custom orders: If you see something you like but need a different color/charm/etc, please contact me. I would be happy to work with you.
Please sign in so that we can notify you about a reply